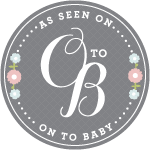 Today my photos were  featured on one of my favourite websites "Onto Baby"…
They always have the cutest parties, maternity and newborn photos.. and now today Ava's 1st birtday was featured!.. Yay!..
This was such a beautiful 1st birthday party!
Candace is the birthday girls Mom.. she is also a candy and cake designer from Candy and Cakes..
So if you are ever in need of fabulous cakes or candy just give her a call!